Wake, Skate, Schwarzenegger.
Everyday we look at where we are. We try to figure out how we can reach our goals. More than that, how can we use the present moment to our advantage?
Do you know who you are, what you love, how you'll grow?
How do you know that you're truly living? As a serious question; Are you living?
Now I'm not talking about eating, sleeping, working and socializing (yes, even Pokemon Go`n). I mean LIVING, are you reaching your fullest potential? Are you becoming the person you dreamed of? Heck, have you even begun to set goals and plans for how you`ll achieve them? I'm not trying to intimidate you, but there is truly no better time than now to live in the moment.
I'm closest to truly living in the moment when I'm on the edge. Whether it`s skateboarding or wakeskating. Here's why:
Skateboarding
You may ask yourself, why skateboarding? Well for one you HAVE to be in the moment or you're going to take a serious spill (setback). You have to have full confidence in your abilities, or else you will get hurt (miss your target). Committing everything you have to your trick (goal) is the best chance you have of reaching it. If you hesitate, the opportunity may pass by. Every move you make affects the results of what you're doing. Lean too far to one side, you fall. Too much to the other, the same result. It's about balance. There's something to that when compared to life. The better your balance, the stronger your growth and progression. Combine that with commitment and focus, it`s a recipe for success.
Wakeskating (Wiki)
When you're behind the boat, there's nothing more than you and the water. You carve left and carve right, you feel free. No bindings to hold you down, you have full control of your movements. There is no stress, no jealousy, no anger; only the moment. You are forced to live in the moment or face the consequences of falling. Especially when learning a new trick, or in life when acquiring a new skill. That being said, there's something to that, the ability to pick yourself back up and try again. You're forced to be in that moment. In other words, when you are closest to failure is when you're truly living. Once you've met failure, you dust yourself off, learn from the experience and try again.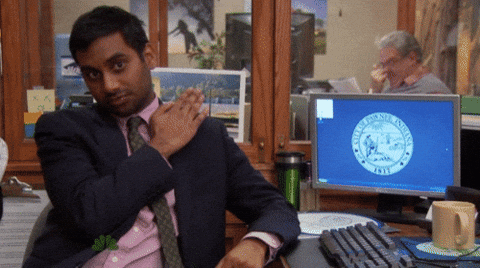 Reaching your goals and taking chances are fundamental to success. By taking that chance and going for it, you're already further ahead than the majority.
Hasta-La-Vista Hesitation!
One of the best and most inspiring examples I've ever heard, was the story of Arnold Schwarzenegger, a boy from Austria with a name no one could pronounce (yet). If he didn't take the chance, he wouldn't be who he is now. There's always a way. FIND IT. The following video is 12 minutes of the most inspiring tale you will hear. That is, until you write yours.
Let's take a step back and look at exactly what living is. It's how we go about each and every moment of our lives. Making the most of every moment while utilizing focus and commitment to find a balance that leads to our own personal growth.
So, how do we get there?
Well, that's the million dollar question. So go out and find it. Because no one is going to knock on your door and say, "excuse me, all of those hopes and dreams you've wanted…well here you go, no need to work for it."
Thanks for dropping by. It's been a pleasure.