A New Beginning
It's happened, I did it. I've taken the leap of faith and MY GOD does it feel good. I can say that I'm more excited than ever to wake up in the morning and see what the world has in store.
I'm happy and free from the bull. It's empowering to say that this is exactly what I needed and I'm the happier than ever to be to be doing what I am.
I'm now living in Muskoka; living the dream. I'm cycling every day, running, filming, connecting and GOLFING! I couldn't be happier. When everything goes as planned I'll be out on the water everyday either paddle-boarding, wake-boarding, wake-skating or wake-surfing. Plus some fly-boarding too.
Now I'm not doing this rant to humble brag or rub it in. I'm doing it to show you that you can take a chance at what you love and IT'S WORTH IT!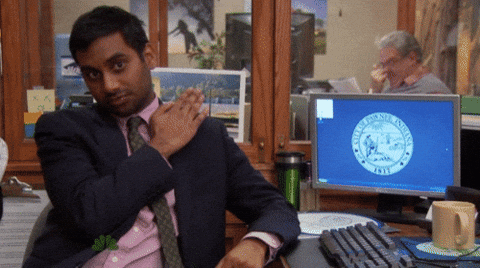 On the other side of fear is happiness. SO TAKE THAT CHANCE!
I love what I'm doing. Let me say that again, I LOVE WHAT I DO.
Plus I made sure to put myself in a situation where I can be the person I want to become. Growth is an absolute. Life is only getting better. Accelerating, momentum building, life becomes what I want it to be. I'M IN CONTROL!
Take Control
So take control of your life. Don't just think that the way things are, will be the way life will continue. You control your destiny. SO MAKE IT INCREDIBLE. We only have so much time here. Don't just be satisfied with your 'job', do what you're destined for. You know what that is, so pursue that dream and love each and everyday.
I'm so grateful for this opportunity, I have a responsibility to give back and try to improve life in anyway I can. No matter how big or small the gesture is, always try to leave life better than you found it!
What I'm really getting at is, only you set the restrictions of life upon yourself. Remove the invisible shackles of a stagnate life and embrace the power of your own potential. Follow your heart, go for it, do it! The only limitations are those that you set on yourself. REMOVE THEM!
Growth = Happiness, so GROW! Grow higher and faster than ever before. A mighty redwood must first start in the soil and below the ground. You have to start somewhere, but you will grow. With time and perseverance you rise from the ground and become so strong and solid that nothing will ever knock you down. The mightiest trees survive the mightiest winds, you can rise, grow and become something that you didn't think was possible.
Please
Believe in yourself, believe in the impossible because only you can make it possible. You will. I believe in you. You will do it. Why not?
DO IT, TRY IT, LEARN and TRY AGAIN.
Never stop, every time you fall, you have something to take away, learn and do it again! You got this! Your dreams are not merely in your head, take those ideas, formulate a plan and GO FOR IT!
In Conclusion
I say to you all, life's too amazing to let slip by. Take your chance, go for it, you are in control. Quit that shitty job, find your propose and live the life you know you were meant for. Work hard, give back, love each other, a million small gestures change the world.
Change your world!
Thanks for stopping by. A pleasure as always.