Growth is in Risk.
Before we even get going. This video is one that I downloaded into an audio file about 3 years ago. I listened to it EVERYDAY! This fires me up and forces my mind to focus on my goals!
We're all told as kids that if we go to school , learn a subject and then pursue post-secondary that we will get a job. Is it the dream job or the life you've dreamed of?
Well I'm going after my dreams now. This is merely a preview and a resource for anyone looking for inspiration and motivation to do something new and exciting. More than that, a career that's ultimately fulfilling! That makes you wake up and say…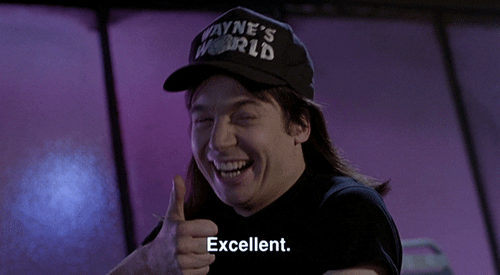 What you're not told is how to get these amazing jobs you aspire to. Whether that's creating your own company, finding a path to the ideal career or growing into the role you want. There's really no blueprint to get you there.
So what do we do? We try and find something that's safe and comfortable. However that's NOT how you grow. You have to push yourself outside of that comfort zone.
Well what resources are available? The world is at your finger tips, anything you could ever want is just a few clicks away.
From TED talks to Kahn Academy, Investopedia to Reddit; these are just a few useful resources available to you for FREE. These allow you to grow and improve your mind.
To grow you have to change your entire mindset.
I first realized I was in control of my future was when I read 'Think and Grow Rich', by: Napoleon Hill, 'As a Man Thinketh', by: James Allen and 'From Poverty to Power', by: James Allen. These books ultimately changed how I looked at the world and my own thoughts. Especially how I let them affect me.
What you put out, is what you reap. As James Allen once said,"A man's mind may be likened to a garden, which may be intelligently cultivated or allowed to run wild; but whether cultivated or neglected, it must, and will, bring forth. If no useful seeds are put into it, then an abundance of useless weed seeds will fall therein, and will continue to produce their kind." You control your future!
Here are all the books for FREE:
READ THEM!
If this doesn't get you ready to hit the ground running, well Ali will get you going!
This post is to act as a way to PUMP YOU UP! You have to work your ASS off to become something great.
There's really no traditional blue-print, other than the one you create. Someone I respect gave me this. It's a way of outlining your goals for your life. Look at them everyday. Make them your obsession. Be as specific as possible!
Here are the goal setting checklists and plans:
These are resources! Focus, think, re-focus, adjust and GROW!
This is how we finish: BE PHENOMENAL!
Today is your day. There is no better time than NOW! You have everything you need to be great. It's now a matter of putting it into practice and creating the future and life that you've dreamed of. Keep dreaming, keeping fighting, keep pushing! GRIND! Greatness is on the other side!
Thanks for coming by. I'll see you at the top!