Taking a Chance on What You Love –
I pose you this question: What the hell are you doing?
My life has always been an up and down ride, from different career choices, to decisions in my personal life; there's been a common theme. What am I doing?
I've worked in several industries; Airlines, Entertainment, Start-Up, Technology, Retail and Sports, just to name a few.
There comes a point where you have to decide, what is it that I enjoy most in life? Am I living?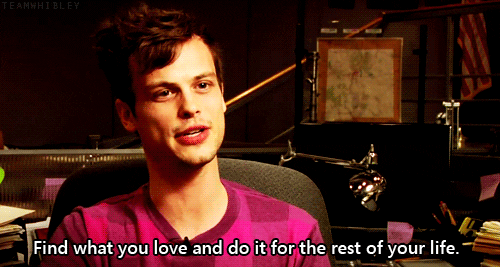 So I seriously thought about it and came to a conclusion.
I love golf, I love Muskoka, I love being outdoors, I love helping people, I love different cultures around the world.
This was the outline I needed for my plan. I began pushing ahead with a goal in mind.
To be able to live in Muskoka, to golf, help people, create, be in nature. To truly be excited for everyday I wake up. THIS IS LIVING!
The other half of my goal is to travel the world and learn from other cultures, that's step two. I'll update you on that later.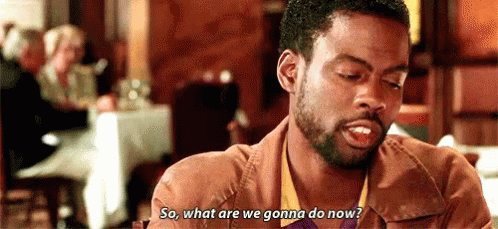 I'm happy to say that I found somewhere that I get to do what I love, in stages. My first goal will be reached. My second goal is in the process of being reached. The ultimate goal is for personal growth beyond what I've experienced so far. Currently, I'm on track.
So I say, fuck it, do what you love. Take a leap of faith. I went for it. I got it. Now it's your time.
I'm incredibly grateful for the opportunity and what the future holds. To be honest it's odd to describe personal plans, especially to people whom I'll never know if they've read this. But it excites me knowing that my journey of growth and personal development holds value for others on their own journey to success. If someone is able to take something away from these words, gifs and sentences, then this whole initiative has succeeded.
If you're inspired, motivated or even just having a change of perspective; this has served it's purpose.
All in all
I get to wake up and not dread that alarm clock. I get to be around all things I love to do with a few other bonuses.
So what do I get to do more of. For one, wakeskate. Second, more golf. Third, waking up in Muskoka. Fourth, the ability to create (I'll update you later on this one).
What do you want to do, what do you love? Well, go do it. Live your life, don't just live a life. If I can do it, you certainly can too.
Below you'll find Alan Watts, with an incredibly powerful video, posing the question, "What do you desire?" Take the time to enjoy this video. Reflect. It's three (3) minutes long. Well worth it.
Thanks for stopping by, a pleasure as always.