The people that you surround yourself, ultimately make you who you are.
Take a moment and ask yourself, who do I spend the majority of my time with? Do these people push me to be more? Are they trying to become more and grow into something greater?
Yes we all have friends who are always doing something new and exciting, do you associate yourself with that?
Think about it. What do we do that helps us get to a 'whole nother level'?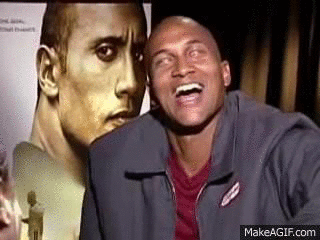 More importantly, are these people honest with you? There's no point in surrounding  yourself with a bunch of yes-men/women (I don't discriminate).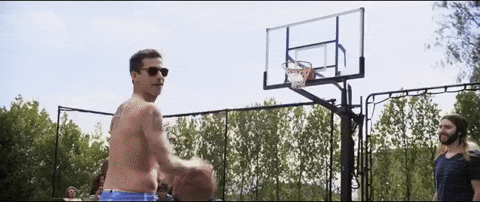 If the people you're constantly in contact with aren't upfront and honest with you, what's the point? More along the lines of calling you out on your bullshit, those people want to see you grow. They call you out because they don't want you sounding like an ass-hat.
Thanks Morgan…moving on.
The main purpose of discussing people you surround yourself with, is that they ultimately will help you or hurt you on your climb for success.
How do we improve ourselves through the people we surround ourselves with?
Napoleon Hill, author of "Think and Grow Rich", has a principle called the 'Mastermind Principle'. As he defines it,
"The coordination of knowledge and effort of two or more people, who work toward a definite purpose, in the spirit of harmony."

He continues…

"No two minds ever come together without thereby creating a third, invisible intangible force, which may be likened to a third mind [the master mind]."
The video below is Napoleon Hill describing in detail what the principle is and how to apply it. These are important lessons to understand to accelerate your growth.
WATCH IT! It's only 3 minutes, you can spare that time.
Furthermore, a great summary of the benefits of Mastermind Group comes from the blog The Success Alliance, they describe it below;
In a mastermind group, the agenda belongs to the group and each person's participation and commitment is key. Your mastermind partners give you feedback, help you brainstorm new possibilities, and set up accountability structures that keep you focused and on track. You create a community of supportive colleagues who brainstorm together to move the members to new heights.

You'll gain tremendous insights which improve your business and personal life. Your mastermind group is like having a objective board of directors, a success team, and a peer advisory group, all rolled into one.

Whether you find an existing mastermind group to join, or start a group of your own, you'll love what this group process can help you accomplish.
This post was inspired by the book, "Think and Grow Rich" and "The Keys to Success". When you have a core group of people that are ultimately a step ahead of you or pushing as hard as you are, you have something to cherish. Discuss ideas, not people. This expands your mind and creates a bond with the core group.
Look out for each other. You have skills that others do not possess. Understand where your weaknesses are and find people who have those skills, together you are now much greater. You are growing and growth is essential to success.
Looking for more information on how/why you should start a mastermind group? Here's a great article from Forbes magazine. The 7 Reasons To Join A Mastermind Group. Enjoy.
The Mastermind Group, create yours.
A pleasure as always. Thanks for dropping in.