Every day comes with a set of new decisions to be made and actions to be taken that ultimately determine who we are. We consistently fall into the same routine, doing the same things with an expectation of a different result. Take a moment and think about the following.
When you wake up in the morning do you think…
A: Here we go! Time to go make my mark on this world!
B: What am I doing? Where am I going?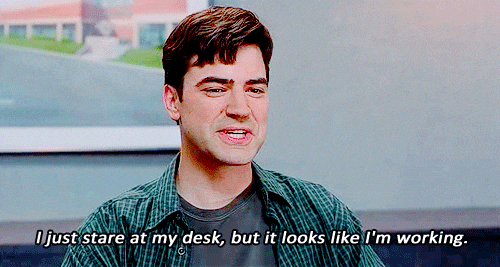 C: Ugh, you can to do this. Come on…wake up…let's go body. Forget it, I'm sick.
There are career goals, life goals, relationship goals and of course #SquadGoals. Yet I find myself trying to really breakdown what I want and how I'm going to do it.
Today I've decided that I'm starting a blog. I want to be able to see the world and bring my experiences and insights to the anyone willing to read and listen.
It's new and uncharted territory for me, however it's a step in the right direction. That's the key, it's an effort (no matter how large or small) in the direction that I want. Crawl before you walk, walk before you run. I'm taking a chance, rolling the dice, making change.
There's a quote from Steve Jobs that really resonates with me, he talks about connecting the dots in your life. You can never connect them looking forward but you always can looking backwards. The video below is queued to his quote. (If you have time, watch his entire speech, VERY inspiring).
You have to trust in yourself. In other words, you never know the potential of every thought, decision and action.
Here's an idea, DO SOMETHING NEW! If it's uncomfortable; you're growing!
Be the person you've always dreamed of and never let anyone stop you from it!
This has been a pleasure. Cheers.